The Duncan Perspectives and Projects Institute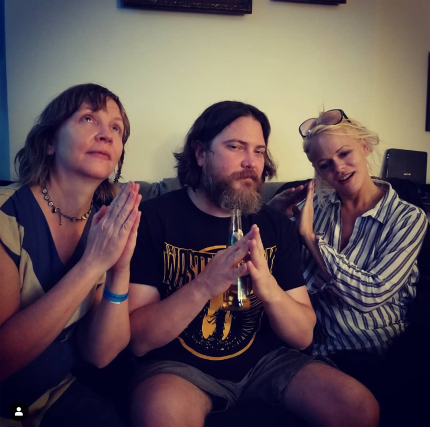 It is a dark time for the former music collective of Flaming Fire. Market forces have driven the former band members from their hidden Brooklyn cult compound and pursued them across the tri-state area.

Evading the dreaded 1%, a group of freedom fighters led by Patrick (zRONK) Hambrecht (vocals and drum machine), John Keen (bass guitar), Sarah Blust (vocals and sampler) and Jonathan (Jonny A) Ackerman (lead guitar) has established a new secret base on the remote ice world of Jersey City, entitled "THE DUNCAN PERSPECTIVES AND PROJECTS INSTITUTE." Stealthily using lightweight DJ equipment to incorporate live vocals, guitar and bass while playing through the board, they endeavor to launch guerrilla performances and not have to worry about where to park. Then they use the samples gathered during their live show, to deconstruct their sound into dub-psych-rock mixes during the middle of each song. It is glorious.

The evil lords of Dixon Mills, obsessed with finding not-so-young Patrick and destroying his band, has dispatched thousands of remote yuppies into the far reaches of the Garden State to make noise complaints and raise the rents...